In the library this year we have been ensuring that the students get time to "slow down and read in peace." So often life is hectic that it is vital to take the time to slow down.
Corbis
The Slow Reading Movement is part of the "slow movement" which aims to decrease the pace of life and promote greater comprehension. The

Slow Reading Movement believes that we are losing the ability to read deeply. We tend to skim and browse more and more these days. If interested you can join in the International Day of Slowness.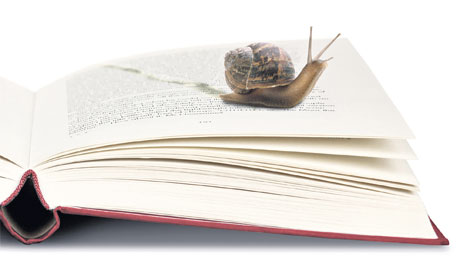 Is it time to slow our reading down? Photograph: Steve Caplin
"Slow reading
is the intentional reduction in the speed of
reading
,
carried out to increase comprehension or pleasure."
Wikipedia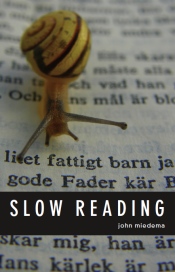 Read more at The Art of Slow Reading.
I
n slow reading "the goal is a closer connection between readers
and their information."
John Miedema
-author of "Slow Reading."
Tracy Seeley, an English professor at the University of San Francisco, and the author of a
blog about slow reading
, feels strongly that slow reading shouldn't "just be the province of the intellectuals. Careful and slow reading, and deep attention, is a challenge for all of us."
We have been using the SQUIRT method for classes from Year 1-6. The kids respond happily. They love not being interrupted.
Students have been doing a great job of borrowing all kinds of books from many different authors. This week we are going to explore some of their favourite authors.
Who is your favourite author?
Here is a poll for the students to take on their favourite authors.
The poll is made in BooRoo- a free, very easy to use poll, survey and quiz creator.
Some of
these authors and illustrators
we have in our library, but some we don't. If you feel that you would like to recommend we purchase new books please feel welcome to make a suggestion by jotting down the Title, Author and Publisher and handing it in to the library.